CD DUPLICATION LONDON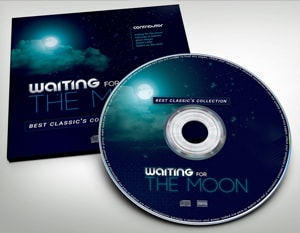 London has always been a very vibrant city and an entertainment metropolis. There are countless gigs and events happening in all parts of London. From the O2 Arena and Wembley Arena to local pubs and schools, there are bustling activities all around. Even your London Underground Tube Stations is hot spot to promote your talent. There's no easy way than distributing a CD of your favourite songs to people who appreciate your talent.
Get a stash of quality CD's duplicated, printed and packaged from VP Online and go on a distribution overdrive to propogate your work of art. Numerous successful artists have vouched that the key to being successful is for being at the right place at the right time. Your CD's can reach where you physically cant. A small investment for a skyrocketing career!
If you are looking for quality CD Duplication London,  then VP Online CD Duplication is the place for you. We can offer you a very high end service with our Grade A discs which are great value for money and delivered with fast turnaround times.
DVD CONVERSION
Would you like to have that special day put onto DVD? At VP Online we can provide DVD conversion services with a professional finish whether it's for a party, celebration, event or wedding.
LONDON CORPORATE VIDEOS
Are you looking into television advertisement to boost your corporate identity to a local or nationwide audience? We can help create your very own TV advert and also help to fit the work within your budget.
Whatever the occasion, VP Online has it covered! From dance shows, weddings, online video advertising or even TV advertising, contact VP Online today for a FREE quote on our CD printing or DVD duplication services in London.
For more information on our services, please call our UK office today on +44 (0)1241 874749 and a member of staff will be more than happy to assist you.
CONVERSIONS – VIDEO TO DVD
Video to DVD Services, including Beta Mac, VHS, VHSC, Hi8, Digital8 or miniDV all professionally converted to DVD.
London Office
International House,
12 Constance St,
Royal Docks,
London
E16 2DQ
Tel: 020 3538 5156