Printing CD's is still a very convenient way of distributing your creative content. Lately, people's affinity for aesthetically pleasing things has ballooned. They want everything to be colourful and eye-catchy. Thus everyone would prefer things that have artwork to plain ones.

Same happens with the media world, especially with CDs. It is inevitable to have both exceptional music and magnificent artwork on top of it to make that solo music, bands or albums famous. Besides, the artwork becomes a fundamental requirement to increase sales, whether it is a music or game CD.

Custom CD services are available in every nook of the world. Increased demands of getting CDs printed has opened many opportunities as well as many options to the customers. Gifting custom CD prints have always been a fabulous choice.

Printing CDs can be done at home. If you are after band CD printing or album printing, then printing CDs at home is not a better option to have. CD artwork done by experts is essential for the success of a band or solo artist or album. Because professional CDs must have an expert touch.
Why should you hire an expert for CD printing?
Technicalities
From the selection of CD to print the artwork on it, one must know the needs to be satisfied while doing the task. Only an expert could meet such technicalities since they have years of experience.
Let's discuss a few relevant criteria that have to be met while printing CDs. As I said earlier, one should have technical knowledge regarding CD printing from the time of CD purchasing itself. You cannot print on any CD but particular ones. So before getting your hands on CD printing, you must know which CD format is compatible for your purpose.
A CD with a printable surface can only be used for printing. Purchasing CDs with the printable surface will dry faster and does not smear. Likewise, you should be using Printable CD-R discs.
Now you have your CDs, then what's next? Of course, printing artworks. How will you do that? By a desktop paper printer? You cannot use an ordinary printer for printing artworks on discs. An Inkjet printer with CD or DVD tray is used for printing CDs. Using ordinary printers for CD printing could cause serious damage to the machine.
Next is copyright issues that would come along with the images or music you use. Music, images and writings belong to the intellectual property of ones, so you cannot simply copy and use them. It might even lead to legal problems. With band CD printing, copyright issues should not be overlooked.
Experts can foresee the problems that might occur while doing the task. They always keep an eye out for those possible errors. You do not have to worry about the technicalities if you hire professionals to do the job.
Economic
DIY or doing things yourself at home cost less. True that but rarely. Especially if the task you are doing need raw materials in bulk, sophisticated machines, software, etc. Besides, the trial-and-error method leads to unnecessary expenses.
For CD printing, you would have to purchase CDs in hundreds or thousands sometimes. A bulk quantity could cost a lot having no discount. Expert agencies, who do CD printing, buy CDs in bulk and get a discount on the purchase.
An inkjet printer with CD/DVD tray cost more than an ordinary one. Spending that much amount just for getting your CDs printed, is rather an unnecessary expense. Also, you have to have better software to edit images that go on the CD. Otherwise, all your efforts become in vain.
There are many tips and tricks an expert follows, they do not print artwork directly on to the CD but first on a piece of paper. And also do not touch CD labels for at least three minutes to avoid smudging.
See how much you have to spend, both as money and time, doing CD printing at home, which is more than paying an expert.
Professionalism
Perfection is impossible, but you can attain 80% of it if you act more professionally. Every artist, whether it is a band or solo or album, is trying to achieve success in their profession. Especially for musicians, their work is music, and that music has to be presentable to the audience.
If you are a budding artist, spend your precious time in building your career. To print hundreds of CD yourself at home takes a large chunk of your time. And when you try to do it quickly, the quality would dwindle.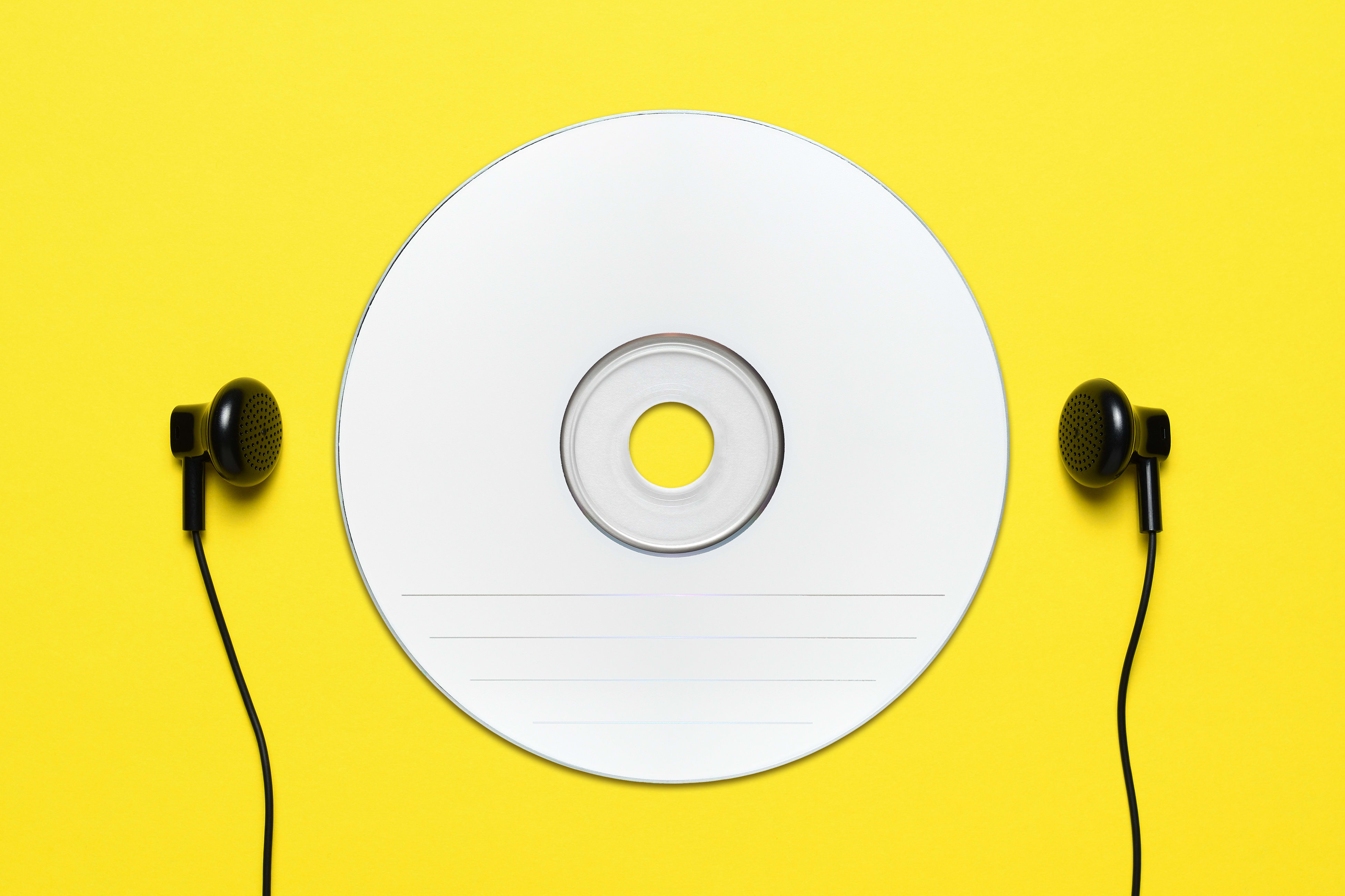 Other than digital ways to reach out to the audience, CDs are the most commonly used path. The quality of one's music is very important for their success, apart from that, to increase your revenue from music people have to buy your CDs.
Giving appropriate artwork on CDs and selecting suitable sleeves for each occasion are inevitable. Like a proverb, the first impression is the best; the artworks on the discs should be enough to make them purchase your CD.
What do we offer?
Whether you are after a gift or customised company CDs or getting CDs printed for your special occasions like the wedding, birthday or wedding anniversary, we are there for you.
We offer custom CD printing services across the UK. Our services include custom CD cover printing, CD sleeve printing, CD wallet printing, CD insert printing, etc. The printing methods we use are Inkjet printing for custom CD /DVD and Thermal gloss lacquering CD and DVD printing.
Inkjet printing is similar to inkjet printing on paper with our desktop printer. Discs with an inkjet optimised print surface can only be used for this process.
Thermal gloss lacquering printing method follows the same process as standard inkjet CD printing. After the printing is done, applies a gloss lacquer on the disc giving the colours, text and graphic images a shining look. The CDs come out after the process are fully waterproof and UV protected.
To know more about our printing services, click here.
To create professional artworks, a variety of online resources are available from Adobe Spark, Canva, Crello, Stencil, Pictochart, etc
Why should you choose us for printing CD?
Cost-efficient packaging solution
Quick turnaround times of approximately 3-14 days
Low cost, best quality printing services
Custom printing for all occasions
The UK delivery from £4.99.
Connect with us for experiencing the best CD/DVD service in the UK.